About us
About Seniors Helping Seniors – Brighton & Hove
AWARD-WINNING ELDERLY HOME CARE
Welcome to our elderly home care in Brighton and Hove. At Seniors Helping Seniors elderly home care means improving the lives of others. It is the core of everything we do. We positively change how "seniors" are treated, changing what is expected every step of the way in elderly home care. We have changed employment in care and standards in receiving elderly home care.
At Seniors Helping Seniors we are the proud winners of multiple awards for the social impact of our elderly home care services. We have been matching seniors who need help with seniors who want to help for over 21 years. Our services help seniors and their families by offering compassionate, loving care from fellow seniors. You can read what people say about us in magazines, newspapers and on the BBC – we really do things differently!
Our services are flexible, and they are built around our clients and customers. No job is too big and no job is too small, and every family's budget is accommodated.
Every office of Seniors Helping Seniors is a family owned and operated franchise, owned by selected individuals who have been carefully chosen because they have the right public spirited attitude to make a real difference in their community.
Who owns the Seniors Helping Seniors franchise in Brighton and Hove
Michael Dooley owns and manages Seniors Helping Seniors Brighton & Hove, delivering service and employment in Brighton, Hove and West Hove.  However, even if you are outside this area please give us a call because our colleagues will do our best to help you.
Originally from Gateshead, Mike spent most his adult life living and working in Yorkshire. After leaving 6th form college he joined the Royal Air Force as an electrician, then he moved into maintaining computer systems in civvy' street!   
Mike settled near Leeds to raise his three children and started a Fire & Flood restoration business. In 2010 Mike moved into Care.  Mike ran his nurse and care agency for six and a half years and it quickly became hugely successful.
Having earned the luxury of time off, Mike cycled through 24 countries from Middlesbrough to Bangkok, clocking up 12,000 miles ending in Costa Rica. 
Mike returned to the UK and settled with his family in Hove where he has entered the Brighton Marathon with his daughter. Mike loves to hike and learning new skills and he feels the time is now right for him to use his experience in elderly care to help others.
Mike understands the special support people have needed during the pandemic and he went looking for a solution because he wanted to pitch in.  More and more families became stressed out about their loved ones due to COVID-19
Here we talk to Mike about his decision to open Seniors Helping Seniors in Brighton and Hove.
What inspired you to start Seniors Helping Seniors elderly home care in Brighton and Hove?
"I was inspired by the simplicity of Seniors Helping Seniors, the way that it operates and its values & principles. Employing experienced care staff is ideal.  I can see how their experience helps people especially well.   The senior care staff build strong bonds with our clients and they want to provide the very best.
As a senior myself, I like the idea of helping:
Seniors who need help
Seniors who would like to help
And families who live too far away to visit relatives regularly
It is widely accepted that it becomes more difficult for over 50s to secure meaningful roles in society today, particularly if they don't want to work full time. I want to change that in a small way for Brighton and Hove. I love what Sally and Christian have done in East Kent and the progress the other offices of Seniors Helping Seniors are making worldwide.
The reviews from carers working for Seniors Helping Seniors and customers using the services both in the UK and in the USA are outstanding in every one of the 300+ offices.
The twenty plus  years of excellent and ever-expanding services puts Seniors Helping Seniors right place right time.  Carers are rightly being valued and people want in-home elderly care options. I am excited to have been chosen to continue the work here in our part of Sussex.
Providing much needed employment for over 50s in Sussex
Many seniors are lonely (almost 3 million over 60s live alone in the UK). Life events such as divorce, children leaving home, unemployment and bereavement can have a huge impact on wellbeing.
Becoming a Seniors Helping Seniors Carer with complete control over working hours, and the type of work, gives people new purpose with the bonus of supplementing their pension or other incomes.
The services Seniors Helping Seniors provide are non-medical, non-personal care. They are the essentials that allow less active seniors to remain in their own home, such as companionship, transportation, shopping, light housework, housekeeping and laundry, pet care, gardening and general help around the home and garden.  It's about having company and support to enjoy life to the full, whatever that means to each individual.  We don't dictate what we do, clients choose.
Tell us about any care giving stories you have
We started looking after Ethel at the sprightly age of 86. Initially it was just to assist Ethel on shopping trips into town, as some of the pavements were uneven. The amount of care gradually increased, as Ethel became less steady on her feet.  Besides making daily meals with her, we also supported Ethel in attending her local church, visiting her doctors, going out to lunch at a hotel and even having days out on the Northern Belle luxury train experience. Ten years later Ethel is still going strong. I enjoyed taking clients to the gym and to the cricket, so I truly get what Seniors Helping Seniors is all about.
How do you believe Seniors Helping Seniors is different from the other elderly home care services in Brighton and Hove?
Seniors Helping Seniors elderly home care is different in so many ways!
The core difference between Seniors Helping Seniors and other similar organisations is that Seniors Helping Seniors hires people who 'want' to help rather than people who 'need' jobs. I don't mean any disrespect in any way to carers who need to work. All outstanding carers have my total admiration,  but full-time work is not our space.   This fundamental difference allows much more time and flexibility for the client and less stress all round.
Both the care giver and the care receiver experience a far more enjoyable and rewarding time together, enabling the client to live a more independent and fulfilling life in their own home.
The active recruitment of life experienced seniors to become carers.
Meetings to understand the Client, their likes and dislikes, their passions and their wishes.
Matching our carers to ensure mutual interest and empathy.
Award winning customer service. Courtesies like introductions and not rushing.
No 'nursing' lifting and bathing- our services are non-medical, and when needs increase, we support through signposting services we trust.
Finally, we are different in having no minimum hours or restrictive contracts and being completely flexible in the hours our clients can book. One hour a week or 24 hours a day.  The only thing we set is the minimum visit time of one hour to ensure a meaningful visit every time.
All of these reasons are why Seniors Helping Seniors carers enjoy their role.
Every single Seniors Helping Seniors carer is carefully selected to ensure they have similar interests to their clients thereby promoting natural conversation and friendship. Carers have our support and back up and customers receive our award winning customer service.
The Seniors Helping Seniors elderly home care franchise came to me as a real breath of fresh air and I saw it as a great opportunity to use my experience to help.
I did not want to start a business on my own. I like to work in a team. I liked everything I saw about the Seniors Helping Seniors concept and I love the team. The country clearly needs alternatives to traditional elderly care models and I am here to help.
What elderly home care services will you be providing in Brighton and Hove?
Peer-to-peer assistance allows seniors in need to receive elderly home care from someone who they can trust and relate to and it takes many forms.
Our carers offer many non-medical in-home services including but not limited to:
Companionship
Housework
Garden help
Transportation to Hospital, Doctors or anywhere else you need to visit
Trips to local events
Medical appointments
House maintenance and small repairs
Shopping
Dementia care
Meal preparation
Mobility assistance
Respite care (supporting regular carers)
Overnight stays
Pet care
Holiday companionship
and so much more…
Tell us about your Community activities:
I love that beautiful Sussex is my home. I am active in RAFA (Royal Air Force Association) club, 3UA (Third age university) the British Legion and the Hove Rotary club. I fundraise through running marathons mostly and I'm training with my daughter Rose to run the next Brighton marathon to celebrate our big birthdays.
Our non-medical care focusses on keeping well.   Preventing crises is very much right-place, right-time in the UK.
The cost benefits and efficiencies in our processes secure our sustainable domicilary elderly care business model. 
All our services are delivered with sincere companionship because our focus is same-person care and carefully matching carer to client.
Fully managing all elements of service provides outstanding customer experiences and supports outstanding carers.
Our carers are staying active, staying social, and staying financially stable with an hourly wage which is above the Living Wage. Our franchise partners make money through doing good. 
The teachable business model exemplifies profit with purpose, empowerment, inclusivity, self-governance, thought leadership and the value of local expertise.
"We have been using the services of Seniors Helping Seniors for over 4 years and have been really pleased with the care and attention the team have always given to Mum. Nothing has ever been too much trouble and the team have often gone above and beyond to ensure that Mum was comfortable in her own home for as long as possible.
They often shared lots of laughs and fun times as well as caring for her emotional and physical needs and it always left us reassured that she was in the best of hands.
They are a very flexible team and always willing to help out when additional support was required putting the needs of Mum first. A special thanks to Eileen and Simone who have been on the journey with Mum and become more than a companion to her, they have become good friends. A very caring exceptional company. "
"Our Mum is suffering from severe dementia and although we take on a lot of the care ourselves, we needed some extra help in the afternoons. The care from SHS has been outstanding. All the carers have been great with Mum, taking her for a drive, a cup of tea and a piece of cake when able which is her favourite thing to do.
We have received photo's of Mum from the carers of Mum while she is out and she always looks so happy. She can't wait to go with them! Teresa provided Mum with a photo book at Christmas – such a lovely thing to do and Mum treasures this. Tina has been great also - always there to help co-ordinate and offer support.
We really cannot fault the care received. We know Mum is in safe hands and Dad can have a rest while she is out. Highly recommended! Joanna, Karen and Nicola."
Get in Touch with our Team

After 20 years in elderly care, we know how you would like to be treated!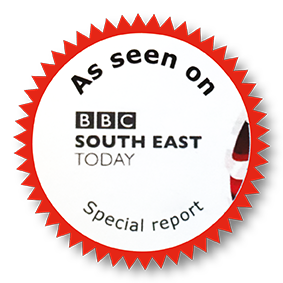 Get in Touch with our Team

After 20 years in elderly care, we know how you would like to be treated!